Klik x untuk menutup hasil pencarian. Cari di situs Remaja Kristen
Musik Kristiani dalam Kurun 30thn (1)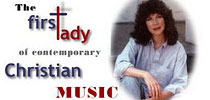 Penulis : [̲̅̅D][̲̅̅a̲̅][̲̅̅n][̲̅̅n̲̅][̲̅̅Y̲̅]♥[̲̅̅B̲̅]
Wajah musik Kristen dalam 30+ tahun terakhir telah banyak mengalami peberubahan. Jika dulu musik organ pipa masih mendominasi musik gereja, sekarang Pipa organ telah tersisih dan digantikan syntesizer, gitar listrik dan drum. Bila perkembangan Gereja sering digambarkan jalan ditempat hingga ditinggal pengunjungnya namun tidak dengan perkembangan musik Kristiani. Tradisi lama seperti paduan suara (choir) dalam gereja memang masih bertahan, namun musik Kristen melesat lebih jauh meninggalkan gereja karena didukung oleh perkembangan tehnologi mutakhir.

Sekarang ini musik Kristen dapat ditemukan di radio, TV, di gedung konser hingga perayaan-perayaan besar dan festival. Selera musik gereja juga semakin bervariasi dalam kurun 30 tahun ini, seperti rock, metal, rap, country, gospel, urban gospel, easy listening, dan pop sehingga semakin memberikan nilai plus . Musik Kristen boleh berbangga karena fleksibel dengan perkembangan jaman dan juga memiliki komunitas setia yang mendukung perkembangan musik itu.
Mengapa kemudian terjadi perubahan? Apa yang membuat musik yang berbicara tentang Allah dan keselamatan keluar dari cangkangnya? Teori abound dan perdebatan tentang apakah itu baik atau tidak memang selalu menarik untuk diperbincangkan. Namun yang pasti Tuhan tidak berubah, meskipun dunia ini berubah. Dunia bisa berubah tetapi hakikat dari sebuah lagu pujian adalah tetap yaitu sebagai mazmur dan puji-pujian bagi Yesus Tuhan kita.
Nancy Honeytree
Musik Kristiani era '70
Gerakan sosial yang dikenal sebagai "Jesus Movement" pada tahun 1970 sering dianggap sebagai awal perkembangan musik Kristen modern yang kemudian menjadi industri musik. Beberapa pelopor dalam masa itu adalah:
Larry Norman - pionir 'Christian alternative rock' di era '60, Dia disebut-sebut sebagai 'Bapak Musik Rock Kristen".
Marsha Stevens - Pemimpin organisasi 'Children of the Day' disebut sebagai "mother of contemporary Christian music" oleh Encyclopedia of Contemporary Christian Music.
Nancy Honeytree - salah satu dari sedikit singer wanita pada era Jesus Movement. Nancy disebut sebagai "First Lady of Jesus Music".
Chuck Girard - Dia salah satu artis Christian Contemporary.
2nd Chapter of Acts
Chuck Girard
The 2nd Chapter of Acts - Grup populer ditahun '70 merilis 16 album dalamperiode 16 tahun.
Para seniman ini menggunakan musik mereka untuk berbicara mengenai Yesus Kristus dan memang apa yang mereka lakukan sangat efektif membawa kaum 'hippies' bertobat. Sejak itulah musik Kristen lebih 'user friendly' terutama di gereja-gereja Kharismatik/Pentakosta.