Klik x untuk menutup hasil pencarian. Cari di situs Remaja Kristen
Gospel of John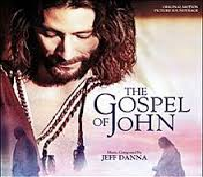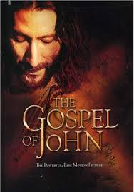 | | | |
| --- | --- | --- |
| Judul | : | Gospel of John |
| Sutradara | : | Philip Saville |
| Tahun Produksi | : | 2003 |
Injil Yohanes adalah film tahun 2003 yang adalah kisah Yesus hidup yang berdasarkan pada Injil Yohanes. Ini adalah sebuah film yang telah disesuaikan untuk layar pada kata demi kata dasar dari Amerika Bible Society 's Good News Bible. Film epik tiga jam ini mengikuti Yohanes Injil tepatnya, tanpa penambahan cerita dari Injil lainnya, atau kelalaian ayat-ayat yang kompleks.
Dalam film tersebut, perjalanan Yesus dibuat secara kronologis, urut dan runut persis seperti tertulis dalam Injil Yohanes. Seluruh mukjizat Yesus digambarkan apa adanya.
Peristiwa dimana Yesus mengubah air menjadi anggur saat perjamuan kawin di Kana,divisualkan sesuai apa yang ditulis Yohanes. Demikian juga mukjizat seperti Yesus menyembuhkan orang lumpuh, melipatgandakan lima roti dan dua ikan, sampai berjalan di atas air. Semua itu digambarkan tanpa dramatisasi berlebihan, kecuali mungkin pada adegan Yesus menertibkan pedagang di Bait Allah. Di sini Yesus digambarkan marah besar dengan mengobrak-abrik barang dagangan.
Terkesan tidak banyak ruang untuk melakukan semacam reinterpretasi atau reimajinasi personal, setidaknya seperti yang dilakukan Mel Gibson dalam The Passion of Jesus Christ. Adegan penyiksaan Yesus yang didramatisasi habis-habisan oleh Gibson, pada film ini digambarkan secara subtil, yaitu dengan menampilkan orang mendera plus suara cambuk.
Film ini bahkan mencoba untuk setia dengan teks Injil sampai pada tataran kata per kata. Narasi dibawakan oleh Christopher Plummer, aktor yang dikenal lewat The Sound of Music. Ucapan Yesus dikutip persis seperti teks Injil. Termasuk kalimat seperti, "I'm telling you the truth, Sesungguhnya aku katakan kepadamu..." yang terdengar berulang-ulang. Kalimat itu terasa sangat "injili" dan terkesan asing sebagai ucapan sinematik.